Curious…
How to make money with Amazon FBA?
Do you wonder if Amazon FBA is the BEST way to make money online, and if so, how to get a profitable Amazon FBA business up and running as fast as possible?
Here's what you need to know…
Amazon FBA is an E-commerce business model where you leverage Amazon's delivery network to store and ship your products for you. With Amazon FBA, you never have to worry about delivering products to your customers, as Amazon takes care of shipping for you!
In this comprehensive guide, we cover everything you MUST know about the Amazon FBA business model, including the exact steps you need to follow to build a profitable E-commerce store.
We also answer your most important questions, including:
What are the fees associated with Amazon FBA?
How do I handle returns and refunds with Amazon FBA?
What are the legal considerations for running an Amazon FBA business?
…And much more!
Whether you're a beginner just getting started with Amazon FBA, or an experienced E-commerce expert looking to take your business to the next level, we're confident this guide will get you on the fast-track to success.
Now let's dive in!
What Is Amazon FBA?
Amazon FBA, or Fulfillment by Amazon, is a service provided by Amazon that allows sellers to leverage the retail giant's vast distribution network and customer base. This innovative business model has proven to be one of the best for generating a 6-figure or even 7-figure income online.
How Does Amazon FBA Work?
With Amazon FBA, you store your products in Amazon's fulfillment centers. When a customer places an order, Amazon picks, packs, and ships the product on your behalf. They also handle customer service and returns, allowing you to focus on other aspects of your business.
Key Features of Amazon FBA:
Fulfillment and Shipping: Amazon takes care of storage, packaging, and shipping, saving you time and logistical headaches.
Customer Service: Amazon handles customer inquiries, refunds, and returns, providing a seamless shopping experience for your customers.
Prime Eligibility: Products fulfilled by Amazon are eligible for Amazon Prime, giving you access to millions of loyal customers.
Global Reach: With Amazon FBA, you can easily sell your products across different countries and markets.
Why Amazon FBA is One of the Best Online Business Models:
Amazon FBA stands out as one of the most lucrative online business models due to several reasons:
Access to Amazon's Customer Base: Amazon has over 300 million active customers worldwide, providing a vast market for your products.
Scalability: With Amazon handling fulfillment and customer service, you can focus on expanding your product line and growing your business.
Trust and Credibility: Selling on Amazon lends credibility to your business, as customers trust Amazon's reliable shipping and customer service.
Potential for High Profits: Many Amazon FBA sellers have achieved 6-figure or 7-figure incomes, demonstrating the high-profit potential of this business model.
In conclusion, Amazon FBA offers a unique opportunity to build a profitable online business. By leveraging Amazon's resources and customer base, you can focus on sourcing high-quality products and optimizing your listings to drive sales and generate substantial income.
How To Start An Amazon FBA Store
Starting an Amazon FBA store involves several steps, from setting up your seller account to sourcing products and optimizing your listings. Here's a detailed step-by-step guide to help you get started:
Step 1: Set Up Your Amazon Seller Account
Before you can start selling on Amazon, you'll need to create a seller account. Here's how:
Visit the Amazon Services website: Go to services.amazon.com and click on "Start Selling."
Choose a selling plan: Amazon offers two plans: Individual and Professional. If you plan to sell more than 40 items a month, go with the Professional plan.
Provide business information: Fill in your business name, address, and contact information.
Set up your billing method: Enter your credit card details and bank account information for receiving payments.
Step 2: Choose Your Niche
Selecting a profitable niche is crucial for your Amazon FBA success. Consider the following when choosing your niche:
Market demand: Use Amazon's Best Sellers list and tools like Jungle Scout to gauge product demand.
Competition: Avoid overly saturated niches where it might be hard to stand out.
Profitability: Consider product price, size, weight, and potential FBA fees to ensure profitability.
Step 3: Source Your Products
Once you've decided on your niche, the next step is to source your products. You can use platforms like Alibaba or attend trade shows to find manufacturers. When sourcing products, consider factors such as cost, quality, and supplier reliability.
Step 4: Create Your Product Listings
Creating compelling product listings is key to attracting customers and driving sales. Here's what a good listing includes:
Engaging title: Include your main keywords and highlight key features.
High-quality images: Use clear, high-resolution images that show your product from various angles.
Detailed descriptions: Describe your product in detail and emphasize its benefits.
Keyword optimization: Use relevant keywords to improve your product's visibility in search results.
Step 5: Ship Your Products to Amazon
After creating your listings, prepare your products for shipment to Amazon's fulfillment centers. Follow Amazon's packaging and prep requirements to avoid any issues.
Step 6: Launch and Promote Your Products
Once your products are live on Amazon, focus on promoting them to generate sales. You can use strategies like Amazon PPC advertising, social media marketing, email marketing, and influencer collaborations.
Step 7: Manage and Scale Your Amazon FBA Business
As sales start coming in, focus on managing your inventory, analyzing your performance, and improving your listings based on customer feedback. Once you've established a successful process, consider expanding your product line or entering new markets to scale your business.
Starting an Amazon FBA store may seem complex, but by breaking down the process into manageable steps, you can set up your store and start generating sales. Remember, success doesn't come overnight, so be prepared to invest time and effort into growing your Amazon FBA business.
How to Make Money with Amazon FBA
Successfully making money with Amazon FBA requires strategic planning, effective tools, and continuous learning. Here's what the top sellers do to maximize their profits:
1. Focus on Product Selection
The products you choose to sell on Amazon can make or break your business. Top sellers often:
Choose High-Demand, Low-Competition Products: Using tools like Jungle Scout or Helium 10, they identify products that are in high demand but have low competition.
Pick Profitable Niches: They focus on niches where customers are willing to pay a premium, thus ensuring higher profit margins.
2. Optimize Your Listings
Top sellers understand the importance of listing optimization in driving sales. They:
Use High-Quality Photos: Clear, high-resolution photos that showcase the product from different angles can significantly boost conversions.
Write Compelling Descriptions: They highlight the benefits and features of the product, addressing potential customer concerns and questions.
Leverage SEO: By including relevant keywords in their listings, top sellers improve their products' visibility in Amazon search results.
3. Leverage the Best Amazon FBA Software
Top sellers use powerful tools like Helium 10 and Jungle Scout to streamline their operations and make data-driven decisions. These tools help sellers:
Identify Profitable Products: They offer features like product research and market analysis to help you find high-demand, low-competition products.
Optimize Listings: They provide keyword research tools to ensure your listings are SEO-optimized and visible in Amazon search results.
Track Performance: They allow you to monitor your sales, profits, and overall performance to understand what's working and where improvements are needed.
4. Invest in an Online Course
Courses like Amazing Selling Machine or Marketplace Superheroes can fast-track your Amazon FBA success. They offer:
In-depth Training: These courses cover everything from setting up your Amazon FBA store to sourcing products and marketing your business.
Expert Advice: You'll get insights and strategies from successful Amazon FBA sellers.
Community Support: These courses often come with access to a community of fellow sellers for networking and advice.
5. Start an Email Marketing Campaign
Email marketing can be a powerful tool for building customer relationships and driving repeat sales. Tools like GetResponse allow you to:
Capture Email Addresses: You can create landing pages to collect emails from potential customers.
Send Automated Emails: Set up email sequences to nurture leads and convert them into buyers.
Promote Your Products: Regularly update your subscribers about new products, sales, or special promotions.
6. Outsource Work
As your business grows, consider hiring freelancers on platforms like Fiverr or Upwork to handle tasks like customer service, graphic design, or content writing. This allows you to:
Scale Your Business: Outsourcing allows you to focus on growth-oriented tasks while routine tasks are handled by experts.
Reduce Workload: It can free up your time, allowing you to maintain a healthy work-life balance.
Access a Wide Talent Pool: These platforms give you access to professionals from various fields worldwide.
In conclusion, maximizing profits with Amazon FBA involves leveraging the right tools, continuously educating yourself, effectively marketing your products, and smartly managing your workload. By adopting these strategies, you can build a successful and profitable Amazon FBA business.
Best Amazon FBA Software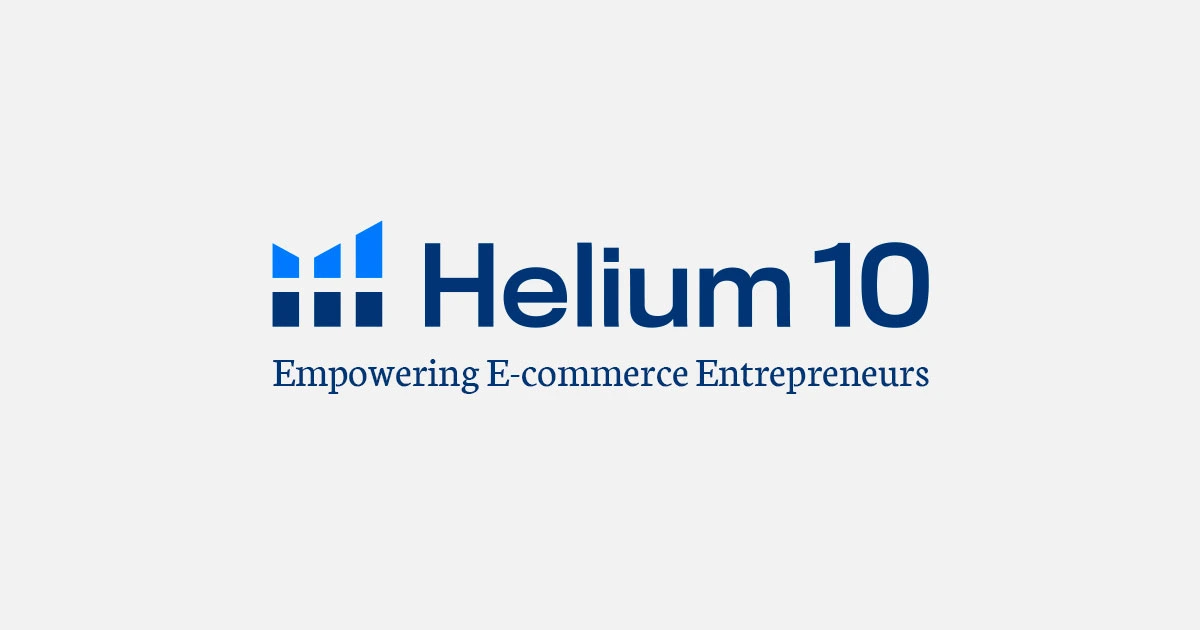 To optimize your Amazon FBA business, leveraging the right software is key. Some of the best Amazon FBA tools and software include:
Helium 10 – Best for comprehensive Amazon FBA tool suite and product research
Jungle Scout – Best for product research and competitor analysis on Amazon
Pacvue Commerce – Best for managing and optimizing advertising campaigns on Amazon
Amazon Seller App – Best for essential seller tools and managing inventory on Amazon
Viral Launch – Best for product launch strategies and optimization on Amazon
Surfer SEO – Best for on-page optimization and content analysis for SEO
Jasper AI – Best for AI-powered customer support and automation for e-commerce businesses
Upwork – Best for finding and hiring freelancers for various tasks and projects
Fiverr – Best for accessing a wide range of freelance services and creative work
Leveraging the best tools is key if you want to grow and scale your online business. Pick up one of these tools today and take your Amazon FBA store to the next level!
Best Amazon FBA Courses
Learning from experts can significantly fast-track your Amazon FBA success. Here are two of the best courses available:
Amazing Selling Machine – Best overall
Marketplace Superheroes – Best budget-friendly option
Let's take a closer look at both of these courses…
1. Amazing Selling Machine – Best Overall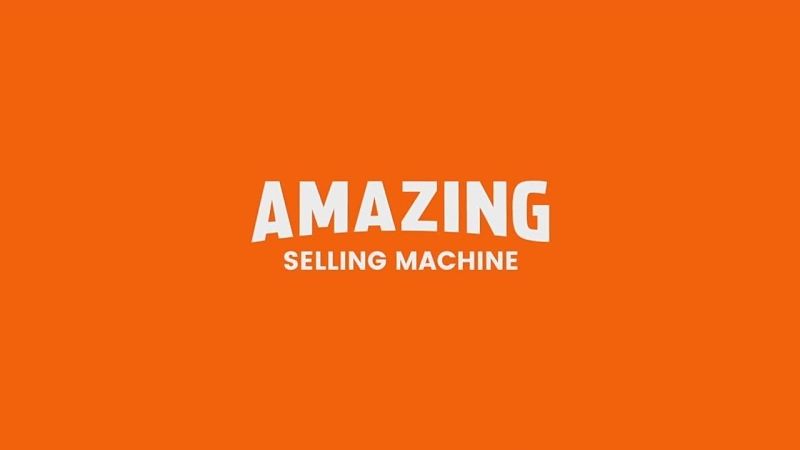 The Amazing Selling Machine (ASM) is recognized as one of the most comprehensive Amazon FBA courses available.
Features and Benefits:
Complete A-Z Training: ASM offers a step-by-step guide that covers everything from setting up your Amazon account to finding products, sourcing suppliers, and launching your business.
Private Resource Vault: This feature gives you access to templates, contacts, and services used by the course creators in their own businesses.
Mentor Program: ASM provides mentor support where successful Amazon sellers are ready to help answer your questions.
Community Access: You'll get access to a private community of ASM members where you can network and learn from other sellers.
Regular Updates: The course is updated with every major change on Amazon, ensuring you stay current with the platform's developments.
Pros:
Comprehensive and detailed course content
Access to mentors and a supportive community
Regular updates to keep up with Amazon's changes
Provides a wide range of resources and templates
Offers a 30-day money-back guarantee
Con:
The cost of the course might be prohibitive for some people
Price:
ASM is currently on sale for $2,997 (over 40% off!)
Bottom Line
If you're looking for a comprehensive, up-to-date, and proven Amazon FBA course, ASM is a great choice. It's an investment, but the wealth of knowledge, resources, and community support it provides could see you recouping your costs quickly.
2. Marketplace Superheroes – Best Budget-Friendly Option
Marketplace Superheroes is a popular Amazon FBA course known for its affordability without compromising on quality.
Features and Benefits:
Core Program: The course offers a step-by-step guide on how to find, import, and sell your own branded products globally on Amazon.
MPSH Mentors: Get access to experienced Amazon sellers who provide guidance and answer your questions.
Fuel Your Empire: This tool helps you calculate the profitability of potential products.
4S Product Finder: This proprietary software helps you find profitable, low-competition products.
Community Access: Join a community of over 4,000 members for networking and learning.
Pros:
Affordable compared to many other Amazon FBA courses
Provides practical and actionable strategies
Access to useful tools and a supportive community
Focuses on selling globally, not just in one marketplace
Offers a 30-day money-back guarantee
Con:
Less comprehensive than more expensive courses
Price:
The cost of Marketplace Superheroes is $997 or twelve monthly payments of $97.
Bottom Line:
Marketplace Superheroes is an excellent choice for those on a budget. Despite its lower price point, it offers valuable content, useful tools, and a supportive community, making it a fantastic option for those starting their Amazon FBA journey.
Amazon FBA Pros And Cons
Pros of Amazon FBA
Ease of Scaling: With Amazon handling storage, packaging, and shipping, you can focus on sourcing products and growing your business. This makes it easier to scale without needing to worry about logistical challenges.
Customer Trust: Products fulfilled by Amazon are eligible for Prime shipping and Amazon's customer service. This boosts customer trust and can lead to higher conversion rates.
Global Reach: Amazon has a vast customer base around the world. With FBA, you can reach these customers and expand your business globally.
Reduced Shipping Costs: Amazon's extensive logistics network often results in lower shipping costs compared to fulfilling orders yourself.
Multichannel Fulfillment: You can use Amazon FBA to fulfill orders from other sales channels, providing a unified fulfillment solution.
Cons of Amazon FBA
Costs: While FBA can save you money on shipping, Amazon charges for storage and fulfillment. These costs can add up, especially for slow-moving or large items.
Less Control Over Inventory: Once your products are in Amazon's warehouse, you have less control over them. If there are issues with inventory or returns, resolving them can be more complicated than if you were handling fulfillment yourself.
Amazon FBA Frequently Asked Questions
1. Is Helium 10 worth the investment for a new Amazon FBA seller?
Absolutely! Helium 10 provides a comprehensive suite of tools that can help you identify profitable products, optimize your listings, and manage your inventory effectively, making it a fantastic resource for both new and experienced sellers.
2. Can Jungle Scout really help improve my product selection process?
Yes, indeed! Jungle Scout's robust product research capabilities and insightful competitor analysis tools can significantly streamline your product selection process, helping you discover high-demand, low-competition products.
3. Will Pacvue Commerce help me get a better return on my ad spend?
Definitely! Pacvue Commerce offers intelligent automation and insights that can help you optimize your advertising campaigns, potentially leading to improved returns on your ad spend.
4. Is the Amazon Seller App useful for managing my Amazon FBA business on the go?
Absolutely! The Amazon Seller App offers essential tools for managing your inventory, tracking sales, responding to customer messages, and more, all from your mobile device.
5. Can Viral Launch help me make my product launches more successful?
Yes, it can! Viral Launch offers data-driven insights and strategies that can help you plan and execute successful product launches, setting a strong foundation for your product's performance on Amazon.
6. Is the Amazing Selling Machine course a good choice for someone new to Amazon FBA?
Absolutely! Amazing Selling Machine offers comprehensive, step-by-step training that covers everything from setting up your Amazon account to finding profitable products and launching your business, making it an excellent resource for beginners.
7. I'm on a tight budget. Is Marketplace Superheroes a good Amazon FBA course for me?
Definitely! Marketplace Superheroes offers valuable content at a budget-friendly price point, making it a fantastic option for those just starting their Amazon FBA journey.
Verdict – How To Make Money With Amazon FBA
Embarking on an Amazon FBA business can be a rewarding and profitable venture. With the right tools and education, you can navigate the complexities of the marketplace and set yourself up for success.
If you're serious about being successful with Amazon FBA, here are the tools and resources you need:
Complete the explanation starting from "Best" for each product
Helium 10 – Best comprehensive tool suite for Amazon FBA
Jungle Scout – Best for product research and competitor analysis
Amazing Selling Machine – Best comprehensive amazon FBA course
Marketplace Suherheroes – Best budget-friendly Amazon FBA course
Remember, investing in your business and education is an investment in your future success. Equip yourself with the right resources, stay committed, and your Amazon FBA store has the potential to grow beyond your expectations.